Testimonies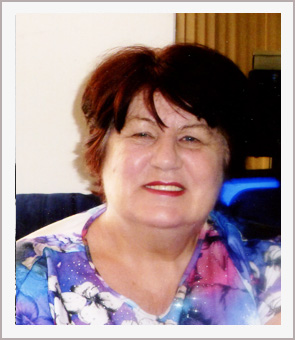 MIRACLES IN COLLIE
In 2016 we did a Healing Meeting in Collie Western Australia. Several people gave testimonies of healings but one testimony was outstanding and I would like to share that with you.
Lynette Green was always in pain since falling from her brother's Triumph motor bike in 1966. They were hit by a car and Lyn was thrown off the bike at 40mph. Her brother received burnt legs from the exhaust. Lyn felt her left hip crack after hitting the ground and she lay there semi-conscious. Lyn was eventually helped up and taken to a Doctor who did not order any ex-ray and sent her home.
Lyn's back leg was very sore and her dresses hung down on the left side and now and again her left leg would collapse. It was hard to sleep and walk. Later Lyn went to a well known Chiropractor and he said her pelvis was damaged. So since 1966 Lyn had continual pain, cold rear, lopsided back and legs.
She went to our Collie Healing Meeting and loved the very friendly, warm and loving atmosphere. She said there was light in her tunnel! "I felt love was being poured out and it made me feel special and alive. I hung on every word preached and gladly went up to the front to receive healing prayer. As I returned to my seat I felt a strange clicking, moving feeling in my pelvis area. I also felt a warm sensation all over me and I could walk again like when I was 16. It was beautiful and wonderful and I knew Jesus had healed me! It is now over two years since I have received healing. I have had no more pain and can walk normally. I am so grateful to The Lord for what He has done for me!"
---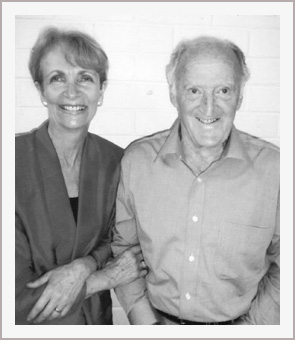 HEALED OF LIVER CANCER
In 2012 Ken attended one of our Healing Meetings after being diagnosed with 80% cancer of the liver and given no hope of recovery. Ken Holmes was under the care of three Medical Professors in the Fremantle Hospital. During prayer time, Ken felt heat radiate into the liver area. Two weeks later, after performing keyhole surgery to take a biopsy, the surgeon was amazed to find no sign of cancer. Recent tests confirm Ken's healing. Ken has been assisting at out Healing Meetings ever since. It has been years now since God miraculously healed Ken. (2014)
---
HEALED FROM ARTHRITIS
Jenni Spice-Williams – Currambine
Jenni went forward for prayer in our Healing Meeting with severe aches in both of her forearms which she believed was arthritis. Instantly she was healed and after many months she has never had any pain back. Praise The Lord.
---
HEALED OF PNEUMONIA
Julie Fong – Geraldton
Julie went forward on Friday evening at the Miracle Service to pray for a 16 year old boy for healing of pneumonia. He was a young boy who enjoys rugby. His mum said he had lost a lot of weight and that it hurt to walk and he was very ill. He was sick for two weeks with suspected whooping cough/ pneumonia. When Meryl prayed for Julie she felt the presence of God and knew something had happened. On the Sunday Julie rang the boy's sister and she informed her that he was much better and had gone to the movies. She asked when this had happened and was told on the Friday evening. Julie told her she was standing in for him at the Miracle Service and she was quite excited! On Monday the Doctor examined him and said his lungs had cleared up. Praise The Lord.
---
HEALED OF BACK PAIN
Dorothy Merrick - Albany
Dorothy had back pain for more than two years resulting from two slipped discs in her lower back. The first night at the Healing Meeting, she went forward for Prayer and felt an adjustment in the spine. She still had some pain so she went forward a second time for prayer the next night. All pain went. Thank You Jesus.
---
HEALED FROM PAST INJURIES
Rodney Olsen - Kenwick
Rodney had been involved in five motorbike accidents and had severe pain in his neck, lower back, and spine. Simply walking up & down stairs caused terrible pain. At the Healing Meeting Rodney went forward for prayer. God touched him very powerfully and he was healed, and was pain free. He works in the Building Industry and can now walk upstairs without pain. Praise The Lord.
---
HEALED FROM PLANTAR FASCIITIS
Shelagh – Albany
Shelagh was not able to walk very far for two years suffering with this condition best described as tennis elbow on the inside of the feet between the heel bone and the arch. She felt the Holy Spirit tell her to attend all three Healing Meetings. With Meryl on the third night they proclaimed healing and praise The Lord she was pain free and walking normally. Thank You Jesus.
---
HEALED INSTANTLY OF CURVATURE TO THE SPINE
Diane Price – Busselton
Diane had suffered for 17 years with a back problem & curvature to the spine. One Chiropractor after taking X-rays said Diane's back was so bad he first thought it was broken. The pain was very debilitating and at times very severe and many things we take for granted Diane could not do. Meryl was a guest preacher at Diane's Church and after prayer Diane was instantly healed. Diane does many things today she has not done for years. All praise be to Jesus!
---
HEALED INSTANTLY OF SEVERE INFLUENZA
Anna Mutty – Canning Vale
Anna had been in bed with influenza for two weeks and had not eaten much for one week. She was extremely weak and her Mother was taking care of her. Anna was encouraged to go to a women's meeting at her Church where Meryl was Ministering. Anna said standing in the healing line taxed her to the maximum. After prayer Anna went under the anointing of God and when she came to she noticed that all weakness had gone and she had incredible energy. She went out that evening! Praise be to Jesus!
---
HEALED OF SEVERE DEPRESSION
Teresa – Padbury
Teresa came to our meeting suffering from severe depression for the last 15 years. After prayer she went home and felt so good the next day she got up and cleaned her whole house, something she was not able to do before. Her neighbour was so impressed with her healing that she came to us for prayer also. Weeks later Teresa was still feeling wonderful.
Thank you Jesus.
---
HEALED OF PROSTRATE ABNORMALITIES
Derek Te Aotonga – New Zealan
Derek was visiting from New Zealand and phoned our ministry wanting prayer for healing. Meryl prayed for him and anointed him with oil as the Bible instructs us to do. He was not able to pass urine at the time and the doctor had put in a catheter and bag. Also he had high PSA levels. Two weeks later he phoned our ministry before leaving to go back to New Zealand and shared how everything had returned to normal. He was so grateful. Thank you Jesus.
---
HEALED FROM CONTINUAL PAIN
Ann Mattheissen – Esperance
Ann had suffered from post-operative pain for many years. She had been on pain killers and the pain was debilitating. After prayer Ann was pain free and very excited about what God had done. Thank you Jesus.
---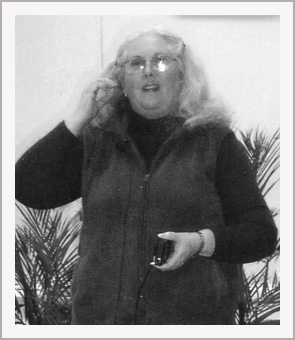 HEALED OF FALLEN ARCHES
Sylvia Barrand – Bakers Hill
Sylvia had suffered with pain in her feet and ankles for a couple of years. On the days before the Healing Meeting the pain was very bad and she had trouble walking properly. At the Healing Meeting Sylvia received prayer for the Lord to take the pain away. She was instantly healed and ran around the room and was pain free. Her Pastor came with her to the meeting, and he was in awe of the miracle he witnessed. Glory to God.