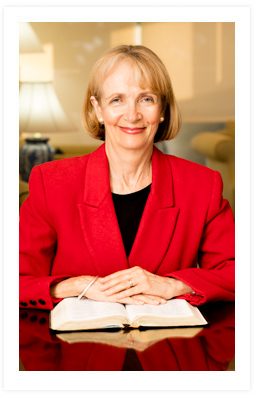 Up and Coming Healing Meetings
Sunday 7th August 2022 at 3pm
Trinity Church
Trinity Arcade 72 St Georges Ter Perth WA 6000
Everybody Welcome!
Profile of Meryl Styants
I was not born again until age thirty three. Up until then I was an Anglican, and I knew about Jesus but I did not know Jesus. At the time I was a licensed Real Estate Agent, a top selling agent, but little did I know that God had another plan for my life. I had been diagnosed with a heart condition and had spent time in St Vincent's Hospital in Sydney, Australia's largest cardiac hospital. I had three small children and the fear of death plagued me.
An old man in his seventies shared the undiluted gospel with me; - he spoke about Jesus as the healer. The same man pointed me in the right direction, and his witness and prayers bought me into salvation.
I did something I had never done in my life before; I looked up the Church Notices in the paper. The next day was Pentecost Sunday and in the evening there was a women Pastor preaching in an Assembly of God Church in Canberra where I lived.
God was working because I felt very drawn to go. I drove myself across the city to attend a service that would totally change my life. When I entered that building I could see those people had something I did not have. I could not wait until the end of the service to go forward for prayer. That night I was not only born again but I was also baptized in The Holy Spirit. My husband John was amazed at the change in me. He had a new creation! He was converted two years later.
I immediately wanted to be in Church twice on Sunday, and I wanted to be in home group and women's group every single week. I was so hungry for God and His Holy Word. I grew rapidly and was very soon inviting everyone I knew to Church and I started visiting the sick in a Canberra hospital under the hospital Chaplain. That was my first ministry - visiting the sick, and it was such a precious time in my life seeing many born again and healed. My Pastor (Pastor Harry Leesment) said to me one day, "Meryl I believe you are called to be an Evangelist" - I had and still have a huge burden for the lost and perishing!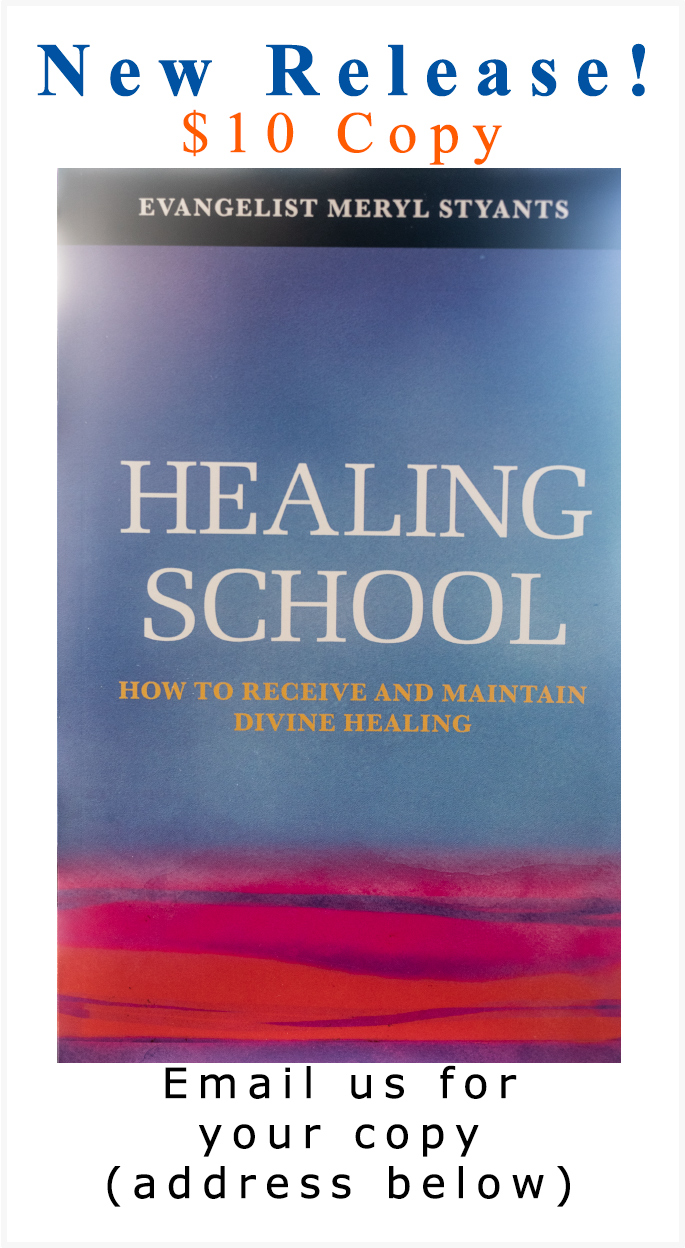 After two years I became a full time Bible College Student at Christian City Church Bible College in Canberra (a Phil Phringle Outreach) and I received a Diploma in Ministry on completion. By this time I was now very active in Street Evangelism. At the end of Bible College God spoke to me to go to Korea to Dr David Yongi Cho's Church and experience Prayer Mountain. That was another life changing experience. Prayer has become a major part of my life.
After Bible College God unexpectantly moved us to Perth. On arriving in Perth I felt I was to establish teams of Street Evangelists, so I pioneered The Perth School of Evangelism. For twenty years I trained Christians in One to One Power Evangelism and took them out onto the Streets. We took our One to One Power Evangelism seminars around Australia in 2003. I have now trained thousands in Street Evangelism. At our peak we were distributing 100,000 tracts into the City of Perth per year. Many conversions took place on the Streets of Perth.
About six years ago The Lord told me to start praying for a Healing Ministry. One morning in my prayer time I asked The Lord why I was praying for a Healing Ministry because I was content in what I was doing. Instantly I had a vision that went for about twenty minutes of how desperate people are when they are sick, and how they are trapped in bodies that do not function as God had created them to function. I moaned and groaned as I felt the amazing compassion our Lord had for them. I knew that from that time forward God was changing my Ministry. I have had many prophecies that have confirmed the above.
So our Ministry then started once a month Miracle Services in Subiaco. They continued for two and a half years. During that time The Lord taught me so much about the anointing. I know now is the time God wants us to start taking our Services around Australia. I have seen the visually impaired receive sight, deaf ears opened, asthma healed, back conditions healed, curvature to the spine healed, frozen shoulders healed etc. Jesus Christ is the same yesterday, today and forever (Heb13:8) our miracle working God!